Anatolian Bezoar Ibex Any Size
Package price
Package price
$
23,718
for 9 days, 1 hunter,
with

Bezoar ibex

included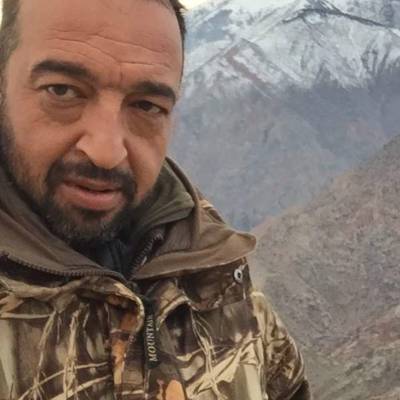 Osman Kindir Turkey

Response rate: 100 %

Response time: within a day
More about us
Our company was established in 2006 and operates in 1 territory.
Dear Hunters and Sportsmen,
We would like to accompany you in Turkey on your hunting for wild boar, bezoar ibex, Anatolian sheep, Anatolian red deer, Anatolian reo deer, Anatolian chamois, Armenian sheep, Anatolian bear and wolf.
*This is an approximate price in the selected currency. Actual price of the trip is
€

22,500
About this hunt
Your Professional Hunter and Interpreter drives you to the hunting area and the hunt starts with a test shooting for your rifle. We do pre scouting before the hunters come at several different areas to locate best trophies. The hunt will take place in forest and rocky areas with shooting distance between 250 and 350 meters a, which is a common distance (sometimes even longer distance) for harvesting a Bezoar ibex. This package includes Bezoar Ibex trophy of any size! We operate in several hunting areas so can find suitable dates for every client!
Guided (Regular trip)
Rifle Hunting Stalking Mountain Hunting
Hunting season: 1 Aug 2023 - 31 Mar 2024
Best time for hunting: 1 Dec 2023 - 20 Jan 2024
Where you will hunt
Territory
Most of the hunting areas are located in the West, South, Southeast, North and Northeast of Turkey on the Taurus and Kaçkar Mountains. Depending of the hunting area the altitude is around 1.000 – 2750 meters. For your physical conditions we choose the best hunting area. We inform you before the hunt about the needed equipment's.
Fence type: Not fenced
Territory size: 100 000 sq km
Languages spoken by staff: English German
Operating since: 2006 year
Structure by elevation
Plains: 20%
Hills: 30%
Mountains: 50%
Structure by landscape
Fields/Bush: 50%
Forest: 40%
Agricultural lands: 10%
Where you will stay
Bezoar Ibex area accommodation
We stay at the closest and the best hotel, lodges, villager guest houses or fly camps.
Facilities: TV Internet Ensuite shower Fridge Safe Mobile network coverage Electricity
How to get there
Navigation guidelines
You will fly via Istanbul to hunting Area depending which region you will be taken for the hunt. We suggest Turkish Airlines for your Trip. They are very assisting and helpful to your rifle caring and trophy shipment. Our Team will assist you for all kind of custom formality's and the paper work at the airport. Depending of hunting area the drive takes between 45 min. and 2 hours to the hunting Area.
Nearest airport: Istanbul
Distance from airport: 100-250 km
Transfer from airport: Yes
Transfer from railway: No
Other information
Gun rental: No
Vaccination required: No
Terms
Price Includes
Accommodation
Transport on territory
Transfer from/to airport
Guiding by PH
Field trophy preparation
Hunting license
Breakfast
Lunch
Dinner
Snacks
Beverages/soft drinks
Cancellation
Deposit is not refundable
If there is no chance for Ibex shooting - 20% refund
Price DOES NOT include
Trophy care and shipment
Insurance
Gun permits
Trophy measurement
Gratuities
Alcoholic drinks
Hotel and meals before and after the hunt
International and domestic flights
Wounding
Price Includes
Accommodation
Transport on territory
Transfer from/to airport
Guiding by PH
Field trophy preparation
Hunting license
Breakfast
Lunch
Dinner
Snacks
Beverages/soft drinks
Price DOES NOT include
Trophy care and shipment
Insurance
Gun permits
Trophy measurement
Gratuities
Alcoholic drinks
Hotel and meals before and after the hunt
International and domestic flights
Cancellation
Deposit is not refundable
If there is no chance for Ibex shooting - 20% refund
Wounding
Payment
Deposit
30% based on trip price
Deposit deadline: 10 days after booking
Final payment
Paid 30 days Before hunt
Interested in this hunt? Create a subscription to get offers with the same destination and species
{{ onboarding.step }}
/{{ onboarding.stepsCount }}
{{ onboarding.title }}
{{ onboarding.text }}