Wolf hunting in the Carpathians
Price from
Price from
$
2,425
for 4 days, 1 hunter,
with

Wolf

included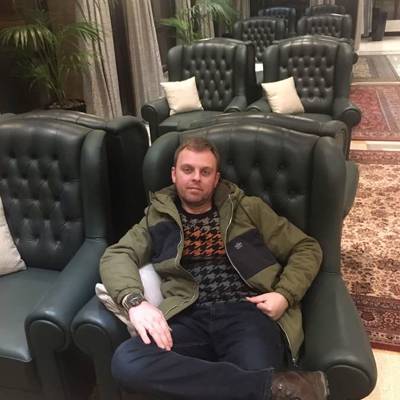 Who is offering this hunt Once you

start a conversation

regarding this hunt the outfitter name will be provided Ukraine

Response rate: 87 %

Response time: within a day
Vladislav, CEO
Our company was established in 2016 and operates in 6 territories.
Our company organizes and conducts hunting expeditions in the best hunting grounds on the territory of Ukraine.
For a long time we have been organizing trophy hunts for Red deer, Manzhurian sika deer, roe deer for hunters from Germany, France, Belgium, Austria and other countries.
Thanks to our professionalism and experience, the hunter will return home with the coveted trophies and unforgettable memories of Ukraine!
Welcome to the Ukraine!
*This is an approximate price in the selected currency. Actual price of the trip is
€

2,340
About this hunt
The wolf hunt is carried out from a tower, near which there is a bait at a distance of 100-150 meters. Before sunset, you sit on a cherry with a guide and wait for the arrival of the wolf.
Guided (Regular trip)
Rifle Hunting
Hunting season: 1 Jan 2022 - 28 Feb 2023
Best time for hunting: 15 Jan 2022 - 20 Feb 2023
Where you will hunt
Territory
Hunting grounds are located on the mountain slopes of the Ukrainian Carpathians, bordering the Skole Beskydy National Nature Park.
Fence type: Not fenced
Territory size: 7500 ha
Languages spoken by staff: Russian
Operating since: 2004 year
Structure by elevation
Mountains: 100%
Structure by landscape
Fields/Bush: 10%
Forest: 90%
Where you will stay
Hunting hous
During the hunt, we will be accommodated in a hunting hut that stands high in the mountains, far from civilization, which will give you the opportunity to retire and enjoy the nature of the Carpathians
Facilities: In-suite shower Outdoor shower Fridge Electricity
How to get there
Navigation guidelines
Skole
Nearest airport: Lviv
Distance from airport: 200
Transfer from airport: Yes
Transfer from railway: No
Other information
Gun rental: Yes
Vaccination required: No
Terms
Price Includes
Accommodation
Transport on territory
Transfer from/to airport
Ammunition
Guiding by PH
Field trophy preparation
Hunting license
Gun rental
Breakfast
Lunch
Dinner
Snacks
Beverages/soft drinks
Terms of Payment
Deposit: 50% based on trip price
Deposit deadline: 5 days after booking
Final payment: Onsite
Cancellation
If the tour is canceled, the deposit is not refundable
Price DOES NOT include
Laundry
Alcoholic drinks
Tips
Trophy
Gun permits
Insurance
Wounding
The injured animal is paid 100% of the price
Price Includes
Accommodation
Transport on territory
Transfer from/to airport
Ammunition
Guiding by PH
Field trophy preparation
Hunting license
Gun rental
Breakfast
Lunch
Dinner
Snacks
Beverages/soft drinks
Price DOES NOT include
Laundry
Alcoholic drinks
Tips
Trophy
Gun permits
Insurance
Terms of Payment
Deposit: 50% based on trip price
Deposit deadline: 5 days after booking
Final payment: Onsite
Cancellation
If the tour is canceled, the deposit is not refundable
Wounding
The injured animal is paid 100% of the price
Interested in this hunt? Create a subscription to get offers with the same destination and species
{{ onboarding.step }}
/{{ onboarding.stepsCount }}
{{ onboarding.title }}
{{ onboarding.text }}