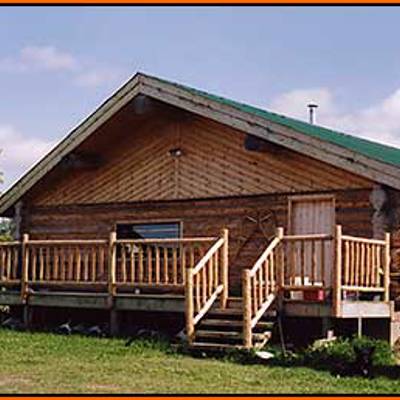 Who is offering this hunt Once you

start a conversation

regarding this hunt the outfitter name will be provided Canada

Response rate: 94 %

Response time: within a day
Stan - Owner/Operator
Our company was established in 1981 and operates in 1 territory.
Our company was established in 1981 and operates in four adjoining WMU's that cover a land mass of approx. 7000 square miles In Alberta Canada. We center our efforts on Moose, whitetail and mule deer, and our success rate on all is very high. We employ excellent, experienced guides, who will work very hard for you. we limit the number of clients each year, and our success rate reflects that. On whitetail our goal is bucks in the 150 to 160 class, and  have taken many grossing over 170 and scoring just under 200. The hunt is a stand/blind hunt. Our mule Deer hunt is a 4 x 4 spot and stalk hunt, and like the whitetail is a private land hunt. Guides try for 180 plus bucks and we have taken deer scoring over 200. Moose in our areas are relatively plentiful, and we enjoy pretty much 100% on shooting opportunities with bulls averaging in the mid 30's to mid 40's. our top end bulls hit the mid 50's. You will be served great meals, served by great cooks. Our staff is hardworking and dedicated. The rate of return clientele speaks to this, with many clients returning multiple years
About this hunt
Moose seem to be everywhere in some of our areas. The moose hunt for residents is a lottery system, and although our outfitter tags are guaranteed, they are very limited in numbers. That, coupled with the fact that these farm/farm fringe areas do not have big numbers of black bear and wolf, means little or no predation of the moose calves, and consequently our moose population has exploded. Success rates on shooting opportunities runs pretty much 100%. Pricing on these moose hunts makes it one of the best hunt values anywhere!. balance plus licence/ allocation fees 60 days in advance of the hunt start date
Guided (Easy trip)
Stalking Bow Hunting
Hunting season: 2 Oct 2021 - 7 Oct 2021
Where you will hunt
Territory
We hunt 4 adjoining wmu's which would total approximately 7500 sq miles
Fence type: Not fenced
Territory size: 7500 Square Miles
Languages spoken by staff: English
Operating since: 1981 year
Structure by elevation
Plains: 40%
Hills: 40%
Mountains: 20%
Structure by landscape
Fields/Bush: 40%
Forest: 40%
Agricultural lands: 20%
Where you will stay
Lodge and Cabins
Our hunting camp complex is owned exclusively by us and was constructed solely for the purpose of outfitting hunts. It is your private get-away while you are hunting with us The camp consists of 5 sleeping cabins, a shower house facility, and of course a main lodge for dining, relaxing and visiting. The facilities are modern and are serviced with both electricity and gas. The complex offers shower facilities for both ladies and men. Both units are equipped with washer/dryer units
Facilities: Bathroom In-suite shower Laundry Electricity
How to get there
Navigation guidelines
Our lodge is one hour from the Edmonton International. We offer airport pickup and return at no cost.
Nearest airport: Edmonton International Airport
Distance from airport: 1 hour
Transfer from airport: Yes
Transfer from railway: No
Other information
Gun rental: No
Vaccination required: No
Terms
Price Includes
Accommodation
Transport on territory
Transfer from/to airport
Guiding by PH
Field trophy preparation
Trophy measurement
Trophies
Breakfast
Lunch
Dinner
Laundry
Beverages/soft drinks
Terms of Payment
Deposit: 50% based on trip price
Deposit deadline: 5 days after booking
Final payment: 30 days Before hunt
Cancellation
If cancelled within 90 days of the hunt, no refund , but the hunt is transferable to another hunter, either an individual, or one we may find. Should we rebook the hunt. A full refund would be issued
Price DOES NOT include
Alcoholic drinks
Tips
Gun rental
Hunting license
Gun permits
Insurance
All Applicable Taxes
Paperwork
Wounding
Wounding policy. Each case is given consideration. If the wound is considered fatal, the hunt may be fulfilled. We have never had to end a hunt due to wounding
Price Includes
Accommodation
Transport on territory
Transfer from/to airport
Guiding by PH
Field trophy preparation
Trophy measurement
Trophies
Breakfast
Lunch
Dinner
Laundry
Beverages/soft drinks
Price DOES NOT include
Alcoholic drinks
Tips
Gun rental
Hunting license
Gun permits
Insurance
All Applicable Taxes
Paperwork
Terms of Payment
Deposit: 50% based on trip price
Deposit deadline: 5 days after booking
Final payment: 30 days Before hunt
Cancellation
If cancelled within 90 days of the hunt, no refund , but the hunt is transferable to another hunter, either an individual, or one we may find. Should we rebook the hunt. A full refund would be issued
Wounding
Wounding policy. Each case is given consideration. If the wound is considered fatal, the hunt may be fulfilled. We have never had to end a hunt due to wounding
Reviews (3)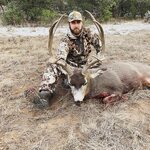 Jace
United States
10.0

of
Verified review
This review comes from a verified BookYourHunt purchase
Excellent hunting experience
Thomas
United States
10.0

of
Verified review
This review comes from a verified BookYourHunt purchase
Excellent hunting experience
Gene
United States
6.0

of
Verified review
This review comes from a verified BookYourHunt purchase
Average hunting experience
Membership in associations

Interested in this hunt? Create a subscription to get offers with the same destination and species
{{ onboarding.step }}
/{{ onboarding.stepsCount }}
{{ onboarding.title }}
{{ onboarding.text }}