Wolf hunting in the Carpathians
Preis ab
Preis ab
$
2,382
für 4 Tage, 1 Jäger,
with

Wolf

included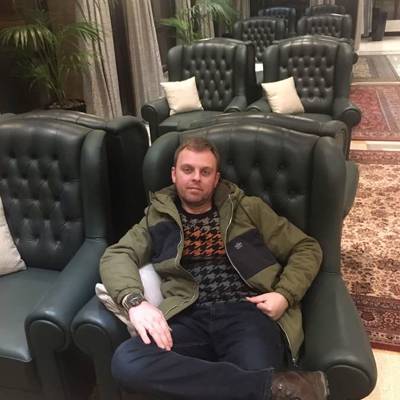 Wer bietet diese Jagd an Sobald Sie

ein Gespräch

über diese Jagd beginnen, wird Ihnen der Name des Ausrüsters mitgeteilt. Ukraine

Antwortet: 80 %

Antwortzeit: innerhalb eines Tages
Vladislav, CEO
Unser Unternehmen wurde 2016 gegründet und betreibt 6 Reviere.
Our company organizes and conducts hunting expeditions in the best hunting grounds on the territory of Ukraine.
For a long time we have been organizing trophy hunts for Red deer, Manzhurian sika deer, roe deer for hunters from Germany, France, Belgium, Austria and other countries.
Thanks to our professionalism and experience, the hunter will return home with the coveted trophies and unforgettable memories of Ukraine!
Welcome to the Ukraine!
*This is an approximate price in the selected currency. Actual price of the trip is
€

2,340
Über diese Jagd
The wolf hunt is carried out from a tower, near which there is a bait at a distance of 100-150 meters. Before sunset, you sit on a cherry with a guide and wait for the arrival of the wolf.
Geführt (normale Jagdreise)
Büchsenjagd
Jagdsaison: 1 Jan 2022 - 28 Feb 2023
Die beste Zeit für die Jagd: 15 Jan 2022 - 20 Feb 2023
Wo werde ich jagen
Jagdgebiet
Hunting grounds are located on the mountain slopes of the Ukrainian Carpathians, bordering the Skole Beskydy National Nature Park.
Umzäunung: Freie Wildbahn
Reviergröße: 7500 ha
Gesprochene Sprachen: Russisch
Jagdbetrieb seit: 2004 Jahr
Gelände
Gebirge: 100%
Landschaft
Grasland/Buschland: 10%
Wald: 90%
Wo werde ich wohnen
Hunting hous
During the hunt, we will be accommodated in a hunting hut that stands high in the mountains, far from civilization, which will give you the opportunity to retire and enjoy the nature of the Carpathians
Einrichtungen: Dusche im Zimmer Freiluftdusche Kühlschrank Elektrizität
Anreise
Wegbeschreibung
Skole
Nächstgelegener Flughafen: Lviv
Entfernung vom Flughafen: 200
Flughafentransfer: Ja
Bahnhofstransfer: Nein
Weitere Informationen
Waffen-Verleih: Ja
Schutzimpfung erforderlich: Nein
Bedingungen
Im Preis inkludiert
Unterkunft
Transport im Revier
Flughafentrasfer
Munition
Pirschführung
Trophäenvorbehandlung
Jagdlizenz
Waffen-Verleih
Frühstück
Mittagessen
Dinner
Snacks
Getränke und Erfrischungsgetränke
Stornierung
If the tour is canceled, the deposit is not refundable
NICHT im Preis inkludiert
Wäscheservice
Alkoholische Getränke
Trinkgeld
Abschussgebühr
Waffenbesitzkarte
Versicherung
Anschweißen
The injured animal is paid 100% of the price
Im Preis inkludiert
Unterkunft
Transport im Revier
Flughafentrasfer
Munition
Pirschführung
Trophäenvorbehandlung
Jagdlizenz
Waffen-Verleih
Frühstück
Mittagessen
Dinner
Snacks
Getränke und Erfrischungsgetränke
NICHT im Preis inkludiert
Wäscheservice
Alkoholische Getränke
Trinkgeld
Abschussgebühr
Waffenbesitzkarte
Versicherung
Stornierung
If the tour is canceled, the deposit is not refundable
Anschweißen
The injured animal is paid 100% of the price
Payment
Anzahlung
50% basierend auf die Jagdreise
Anzahlung: 5 Tage nach der Buchung
Restzahlung
(vor Ort)
Payment options provided by outfitter:
Interessiert Sie diese Jagd? Erstellen Sie ein Abo um Angebote für die gewünschte Wildart und das Reiseziel zu erhalten
{{ onboarding.step }}
/{{ onboarding.stepsCount }}
{{ onboarding.title }}
{{ onboarding.text }}