Tagesrate
Tagesrate
$
633
für 3 Tage, 1 Jäger
Trophy fee is not included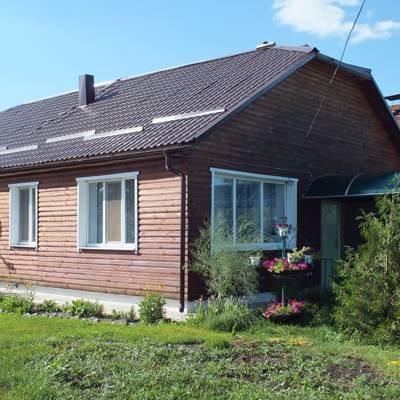 Aleksander Weißrussland

Antwortet: 50 %

Antwortzeit: innerhalb eines Monats
More about us
Unser Unternehmen wurde 2000 gegründet und betreibt 1 Revier.
Geographical location and the wealth of local flora and fauna make it a very special hunting place in Belarus. Forests, meadows, lakes and marshes attract with its pristine wilderness, the stories of hunters who already been there remind of those exciting moments of stalking beautiful animals and making successful shots - the full range of emotions that true hunters live to experience can be found here.
*This is an approximate price in the selected currency. Actual price of the trip is
€

590
This price includes:
Trophy is NOT included. Please select species from the price list to see the final price.
Other services: Airport transfer fee (up to 2 persons)
Über diese Jagd
Hunting season dates: Goose and duck: second Saturday of March to second Sunday of May. Particular dates are set separately. Woodcock: third Saturday of March to second Sunday of May. (during mating)
Geführt (normale Jagdreise)
Flintenjagd
Jagdsaison: 10 Mrz 2024 - 13 Mai 2024
Wo werde ich jagen
Jagdgebiet
We are located in the western part of the Gomel region Zhitkovichi Administrative Region. Hunting grounds are located in the northern part of Zhitkovichi district. The territory of the hunting grounds is 52.6 hectares including: forest - 38.3 thousand ha, wetland - 6.0 thousand ha, fields - 8.3 thousand ha.
Umzäunung: teilweise umfriedet
Umfriedetes Gebiet: 820 ha
Reviergröße: 52 587 ha
Gesprochene Sprachen: Russisch Englisch
Jagdbetrieb seit: 2000 Jahr
Gelände
Ebene: 80%
Hügelland: 20%
Landschaft
Grasland/Buschland: 30%
Wald: 70%
Unterhaltungsangebot
Fischen
Wo werde ich wohnen
Hunter's House "Red"
The house has for 4 rooms to accomodate up to 9 persons, guest room, billiards, sauna, wi-fi.
Einrichtungen: Wi-Fi Dusche im Zimmer Telefonverbindung Elektrizität Sauna, Exkursionen, Sightseeing-Touren zu Kulturdenkmälern und archäologischen Stätten, naturheilende Thermalquellen zur Reinigung von Körper und Geist
Anreise
Wegbeschreibung
Wir werden Sie am Flughafen begrüßen.
Nächstgelegener Flughafen: Minsk
Entfernung vom Flughafen: 250 km
Flughafentransfer: Ja
Bahnhofstransfer: Nein
Weitere Informationen
Waffen-Verleih: Ja
Schutzimpfung erforderlich: Nein
Bedingungen
Im Preis inkludiert
Unterkunft
Transport im Revier
Pirschführung
Jagdlizenz
Frühstück
Mittagessen
Abendessen
Getränke und Erfrischungsgetränke
Stornierung
Die Anzahlung wird nicht zurückerstattet
NICHT im Preis inkludiert
Ammunition - 3 euro per rifle bullet, 1.5 euro per shotgun
Gun rental - 20 euro per rifle, 15 euro per shotgun
Gun permits - 35 euro per unit
Interpreter's service - 50 euro per day
Vet certificate - 60 euro per each trophy
Vet certificate for a hunting dog - 30 euro
Alkoholische Getränke
Trinkgeld
Versicherung
Anschweißen
Im Preis inkludiert
Unterkunft
Transport im Revier
Pirschführung
Jagdlizenz
Frühstück
Mittagessen
Abendessen
Getränke und Erfrischungsgetränke
NICHT im Preis inkludiert
Ammunition - 3 euro per rifle bullet, 1.5 euro per shotgun
Gun rental - 20 euro per rifle, 15 euro per shotgun
Gun permits - 35 euro per unit
Interpreter's service - 50 euro per day
Vet certificate - 60 euro per each trophy
Vet certificate for a hunting dog - 30 euro
Alkoholische Getränke
Trinkgeld
Versicherung
Stornierung
Die Anzahlung wird nicht zurückerstattet
Anschweißen
Payment
Anzahlung
Keine Anzahlung erforderlich
Restzahlung
bezahlt vor Ort
Bewertungen (1)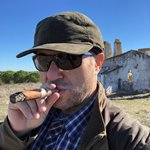 Verifizierte Bewertung
Diese Bewertung stammt aus einem bestätigten BookYourHunt-Kauf
5 Nov 2019
Hunting Experience in Belarus
The place, the people, the nature
Language issues, poor birds flow, and guns are not Italian
Interessiert Sie diese Jagd? Erstellen Sie ein Abo um Angebote für die gewünschte Wildart und das Reiseziel zu erhalten
{{ onboarding.step }}
/{{ onboarding.stepsCount }}
{{ onboarding.title }}
{{ onboarding.text }}