5 hunts
2 countries
2,628

km
to the nearest trip
Where to hunt Brown Brocket Deer
Why hunt Brown Brocket Deer?
All hunts (5)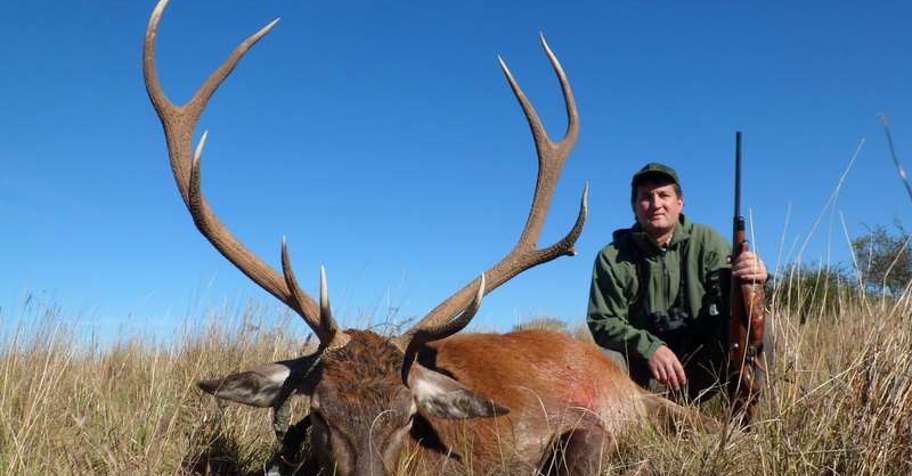 Deer Hunt in Argentina
Argentina
Big game hunting in Argentina is one of the last great frontiers for exciting and challenging big game with rifle, muzzleloader and bowhunting. We have expert guides with many years of experience who know the hunting and fishing zones and the different species of wild game still living in large number in the Argentine territory; a land un-crowded and unspoiled.
Trip duration: 5 - 14 days
Trip available on: 6 March 2019 31 August 2019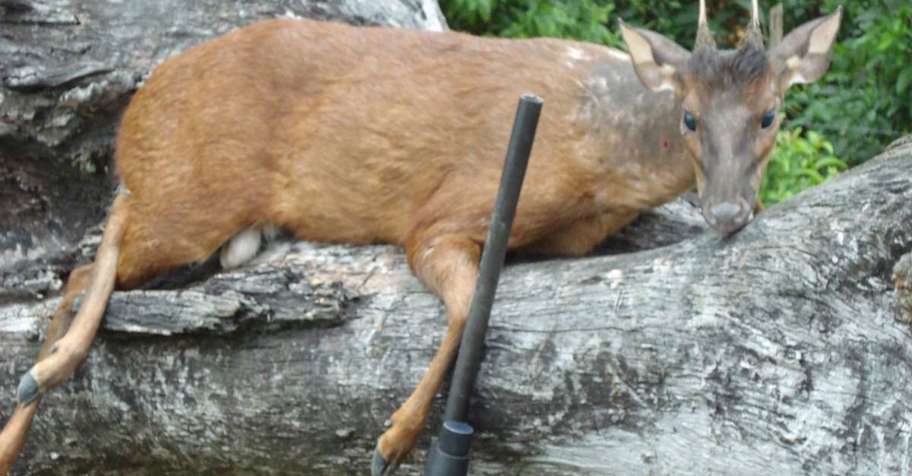 Red Brocket Deer Hunt - few spots! '19
Mexico
Brocket deer is very similar to African duiker, weighting an approximate of 60 pounds and point horns that grow up to 9 inches. This animal is very shy and likes to hide, for this reason it is very hard to find and therefore to hunt. It is normally hunted close to the jungle where it can be spotted at distances up to 50 meters, also in places where it normally eats. Red brocket deer is smaller than the Brown, colors range from Maroon to Red, it can weight as much as 40 lbs (18 kg), he shows very sharp straight horns that grow up to 7 inches (15 cm). It is hunted mainly in spotting ranges or feeding places, specially in open areas with tall trees. Your day itinerary will be like the following: - You will wake up around 4-5:00 AM and have a light breakfast (coffee, orange juice, cereal and fruit). - After the morning hunt you will return to camp around 10-11:00 AM and have a complete breakfast, and before leaving camp for the afternoon hunt around 3-4:00 PM you will have snacks and refreshments. - You will return to camp around 7-8:00 PM for a full and relaxing dinner. Additional trophies that can be added to the hunt as extra: Cougar / Puma concolor - $3,000.00 Red brocket deer / Mazama Americana - $4,500.00 Gray brocket deer / Mazama Gauzobira - $3,000.00 Tropical white-tailed deer / Odocoileus virginianus yucatanensis - $3,000.00 Collar pecari / Pecari tajacu- $500.00 Sereque / Dasyprocta punctata - $300.00 Tepezcuincle / Agouti paca - $500.00 Coati / Nasua narica - $400.00 Ocellated turkey / Agriocharis ocellata - $1,000.00 Great curasaw / Crax rubra - $800.00 Crested guan / Penelope purpurascens - $700.00 Mancolon / Colinus nigrogularis - $250.00 Chacalaca / Ortalis vetula - $250.00 Mexican chukar / Crypturellus cinnamomeus - $250.00
Trip duration: 7 days
Trip available on: 15 March 2019 31 May 2019
Brown Brocket Deer Hunt '19
Mexico
Brocket deer is very similar to African duiker, weighting an approximate of 60 pounds and point horns that grow up to 9 inches. This animal is very shy and likes to hide, for this reason it is very hard to find and therefore to hunt. It is normally hunted close to the jungle where it can be spotted at distances up to 50 meters, also in places where it normally eats. Red brocket deer is smaller than the Brown, colors range from Maroon to Red, it can weight as much as 40 lbs (18 kg), he shows very sharp straight horns that grow up to 7 inches (15 cm). It is hunted mainly in spotting ranges or feeding places, specially in open areas with tall trees. Your day itinerary will be like the following: - You will wake up around 4-5:00 AM and have a light breakfast (coffee, orange juice, cereal and fruit). - After the morning hunt you will return to camp around 10-11:00 AM and have a complete breakfast, and before leaving camp for the afternoon hunt around 3-4:00 PM you will have snacks and refreshments. - You will return to camp around 7-8:00 PM for a full and relaxing dinner. Additional trophies that can be added to the hunt as extra: Cougar / Puma concolor - $3,000.00 Red brocket deer / Mazama Americana - $4,500.00 Gray brocket deer / Mazama Gauzobira - $3,000.00 Tropical white-tailed deer / Odocoileus virginianus yucatanensis - $3,000.00 Collar pecari / Pecari tajacu- $500.00 Sereque / Dasyprocta punctata - $300.00 Tepezcuincle / Agouti paca - $500.00 Coati / Nasua narica - $400.00 Ocellated turkey / Agriocharis ocellata - $1,000.00 Great curasaw / Crax rubra - $800.00 Crested guan / Penelope purpurascens - $700.00 Mancolon / Colinus nigrogularis - $250.00 Chacalaca / Ortalis vetula - $250.00 Mexican chukar / Crypturellus cinnamomeus - $250.00
Trip duration: 7 days
Trip available on: 25 March 2019 31 May 2019
Interested in this animal? Create a Brown Brocket Deer subscription to get offers right to your inbox